Major League Soccer (MLS) side Seattle Sounders would get to keep star player Clint Dempsey much longer, according to reports. The general manager Garth Lagerwey said the club would keep Dempsey for another year as they get salary help.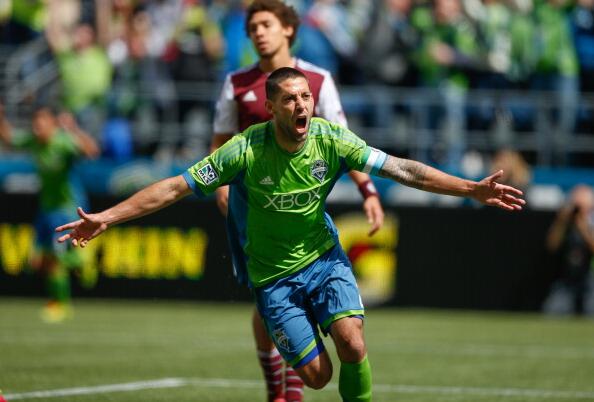 Dempsey will feature in the 2018 season and the club would have salary flexibility to have a good squad that can seek a third straight title in the Western Conference. Dempsey will be the designated status man for the 2018 term. His previous deal had a team option but it was affecting the club's salary cap.

Lagerwy said the player took a salary cut even though he is still "well-paid, well-compensated." Despite stumbling against Toronto FC in the final on Saturday, Lagerwey is already looking ahead. Dempsey was expected to get a new deal after his 12 goals in the 2017 regular season and three in the playoffs. He left the 2016 season early due to irregular heartbeat but he returned and has been key to the team.
Sounders made key roster decisions immediately after the Toronto clash, keeping Dempsey and 11 other players by triggering their contract options to make it 22 players under contract. The general manager believes the club has advanced from where it was when it celebrated its first MLS title.
Lagerwey adds that the starting lineup is better and that the team has more depth, with sustainable age. With more games coming up due to the CONCACAF Champions League competition in February, the team would get more legs and build depth as they could play up to 48 games in the new season.
Osvaldo Alonso, who joined since the beginning in 2009, is disgruntled. He is named for the MLS expansion draft despite losing goalkeeper Tyler Miller in the draft. Lagerwey explained that it was a calculated risk to protect other players.