Former top Premier League referee Howard Webb has admitted that he is unsure of he did not make a mistake for not sending Cristiano Ronaldo off for an offence he committed during the Manchester derby far back in 2008.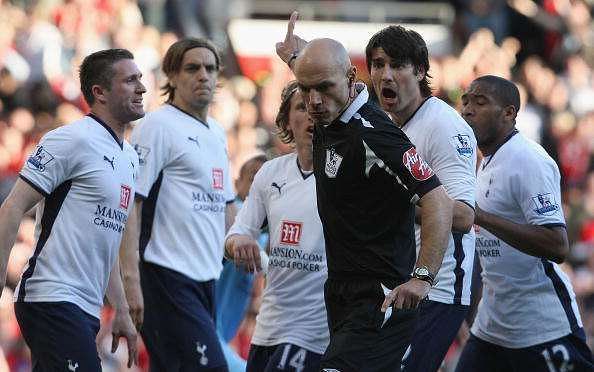 Ronaldo played at Man United before his record-breaking transfer to Spanish giants, Real Madrid in 2009.
Webb, who retired in 2014, was one of the top referees, and he was handling the biggest games. He recently discussed one of the key incidences when United played Man City at the Etihad.
"Sometimes I've been found wanting. I can remember a situation when Cristiano Ronaldo sarcastically applauded me for showing him a yellow card early in the game, and I was in quite a bit of a dilemma.
"Should I send him off for this lack of respect? Or can I manage this – and when you're sending somebody off, it's a big move, it's a big step, if it's for something that's not a football-related situation – can I manage this?" Webb told Daily Mirror.

The current three-time Ballon d'Or winner had fouled Shaun Wright-Phillips, but as Webb was to decide what to do so early in the game, Ronaldo clapped. If that were to happen now, at anytime, Ronaldo would have been dismissed for another bookable offence under the newly established Respect initiative.
However, he sent off bad tackle or a holding offence that's denied a promising attack, when it's something that's not about playing the game, it can put you in a situation where you're thinking, 'Can I manage this? Should I manage this? Will I get support if I do send him off?'